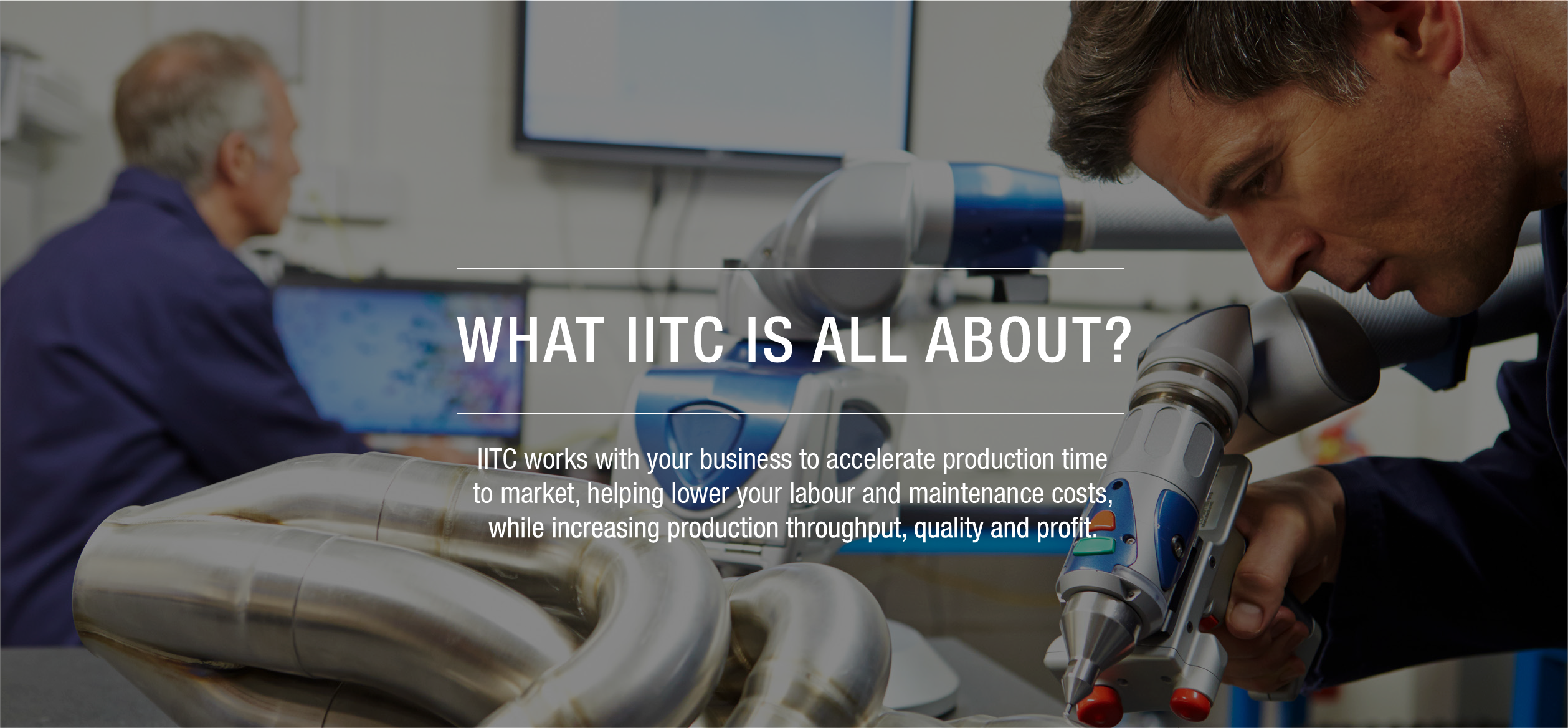 ABOUT US
You know what a trying proposition being a production manager is when you have unreliable equipment causing down time, causing machine operators to be idle and production targets not being met. Most often the production line is relying on outdated systems that cannot be repaired the same day and sometimes means weeks out of production. Too busy fighting fires prevents you from focusing on efficiency. One percent increase in efficiency could mean tens of thousands of dollars saved, and every dollar saved is every dollar increase in profit.
IITC understands that profit and viability are the life-blood of your manufacturing business. IITC holistic solutions provide combined multi-discipline engineering, business IT, project and contractor management. From plant floor to shareholders reporting, IITC can provide you with tailored business control systems solutions that give you visibility and puts you in control from end-to-end. IITC is ready to install a solution for you that will meet your most exacting demands, while lowering your risk, increasing up-time and efficiency, improving quality, safety and most importantly increasing your bottom line.
IITC explores every viable opportunity and pioneers in providing innovative solutions to improve and support your business at minimal risks to you.
IITC empowers decision makers with visible, accurate and reliable information. We develop solutions that reliably and accurately capture critical business data and translates this raw data into relevant, usable information when you need it most and when it most counts. This relies heavily on developing robust information systems that capture accurate data all the way at the machine's control logic level.
While IITC has a wide array of experience in the best of breed products, and utilises available proven technology, we don't just provide industry best practice, with every project we work on we raise the bar and set new benchmarks. And because we can furnish you with every item of equipment and integrated software that you need, we can do it at a cost to suit your budget. What this means for you is you get a custom solution which is just the right fit for your purpose, fit for your budget, and value for your money.
Contact Us Today
For inquiries on how we can provide you with cost-saving cutting edge technology solutions and give you significantly more control over your business please call
Ph 0402 224 065
IITC MAJOR VENDORS

PLC/PAC/RTU

SCADA/HMI

IITC Business Intelligence Systems

Allen-Bradley
CitectSCADA
CitectHistorian Ampla
Schneider Siemens
VijeoCitect
Rockwell FT Transaction Manager
GE
Rockwell FTView SE
Rockwell FT Metrics
Mitsubishi
Wonderware InTouch
Rockwell FT Historian
Omron
iFix
OSIsoft Pi
Emerson
Cimplicity
MS Reporting Services
Toshiba
Siemens WinCC
MS SQL Server
Hitachi
ClearSCADA
MS SharePoint Services
Koyo
Beijer Electronics
IBM
Fuji
Proface
Hewlett Packard
TI
Unitronics
Dell
Kingfisher
Toshiba
ABB
Intelex
Fatek
IITC Orbital Planning
IITC operates in accordance with Integrated Management System (ISO 9001:2008 and ISO 1401:2004). IITC policies and procedures adopt
the highest deliverable quality, operate in the strictest safety standards, and takes the greatest care of the community within and the
community without.
For inquiries on how we can provide you with cost-saving cutting edge technology solutions that reduce your risk, save you time and give you significantly more control over your business please call us 0402 224 065.